It's a rainy, overcast, coldish day here on the Spacecoast. Plus I'm in a mood. Makes it perfect for writing, don't you think? I mean, it's not like there's sun to be out in. And I have writing to do, tons of it. So today is one of those days where I'm giving myself a firm talking to about getting some pages done.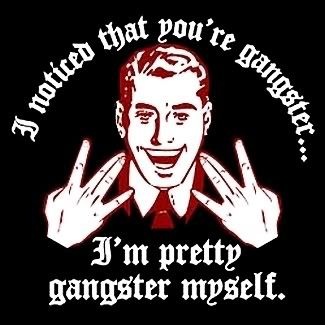 In other news, RWA claims its theme is "unity" this year. Huh. Really? So why is one of my critique partners, who is PAN and with her sales could qualify for PAN many times over, being told that her books are not eligible for the RITA? They were good enough last year. How is that a step towards unity? Sounds like more of the "us vs them" mentality. What a fat load of rubish.

Watch your RWR for a letter to the editor from yours truly in the near future. Don't mess with my friends. You'll get my Sicilian up. And you wouldn't like me when my Sicilian is up.

That is all. Go write before I start breaking knee caps.