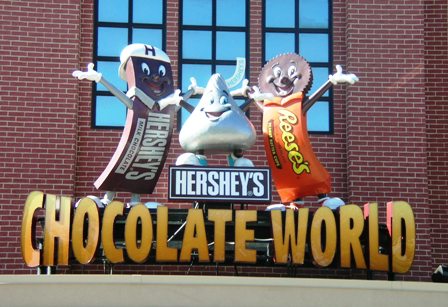 If Disney is the happiest, Hershey must be the stickiest. I'm soon to find out as we're headed that way this weekend for a family gathering with Hotrod's side.

Personally, I plan to go into a sugar coma (also known as self-medicating) and have wild, hallucinogenic dreams about giant chocolate...bars. What? You thought I was going to say something else? Perv.

Once I get back, I'll be in serious diet mode in prep for Nationals, which will be here before you know it. Have a great weekend, y'all! Think of me if you eat any chocolate, m'kay?