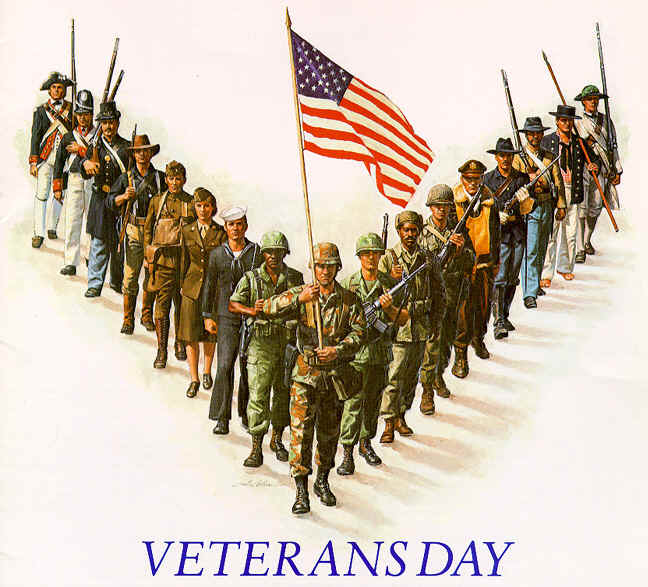 The veteran's in my life include:

- My husband, who retired after serving 21+ years in the Air Force.

- My great uncle, who gave his life on the beaches of Normandy

- My father, who served in the Army

-My brother, who served in the Coast Guard

-My father-in-law, who served in the Navy

- Numerous friends and husbands of friends in the Army and Air Force, several of whom are currently in theater.

Who are the vets in your life? When's the last time you thanked them for their years of service? They deserve our gratitude and for those still serving, they deserve our prayers.