I have a rather active imagination. I am a writer, after all. It's what we do, this active imagining. However, there is no off switch. I wish there was. I'm mentioned this before. See, when I go to sleep, I lose control of my brain and it does whatever it wants, regardless of what I might enjoy.


Take last night for example. I dreamed...it's so hard for me to put this into words...I dreamed I was in some sort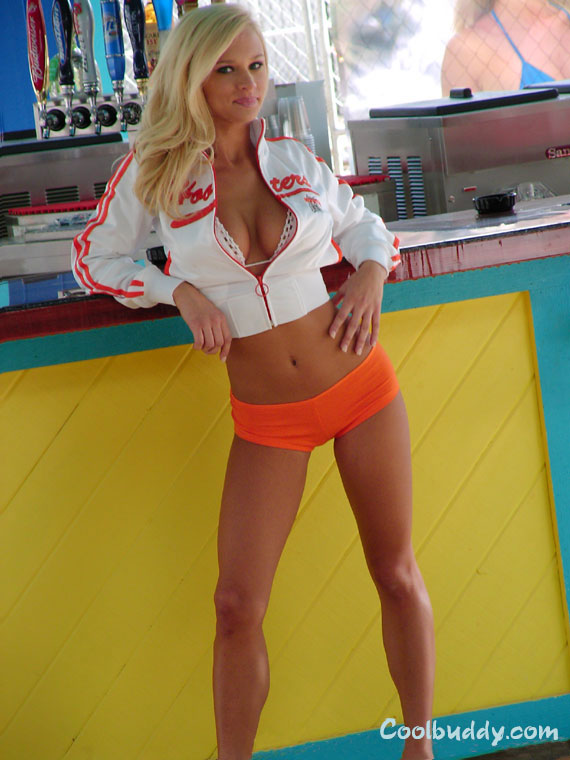 of a sad, dramatic movie. I was a Hooter's waitress (not such a stretch, I know) struggling to make ends meet to finance my way through college or dental hygienist school or something like that, in love with a widower who had some sort of degenerative bone disease as played by Tom Cruise (you do realize in real life the top of his head wouldn't pass my sternum?) Tom's son from his late wife was played by that kid from Jerry Maguire, oddly enough. This kid and his coke-bottle glasses came into Hooter's to tell me his father was in the hospital. His bones were crumbling. Cue dramatic music and tears.
Um...I don't even like Mr. Crazy Couch Jumping, Aliens-Among-Us, I Know Everything There Is To Know About Postpartum Depression. I'd actually prefer to squash him like a bug. And yet, my brain decides to play fast and lose with my dreams and that's where he ends up. Gag.
Is there any hope for me? Will my brain continue to torture me this way? Stay tuned for the next episode of..."The Brain That Dreamed Too Much!"